Every good wildlife photographer needs a code of practice.
I've modelled my one after The Hippocratic Oath. I call it "The Photographic Oath"
I swear to fulfil, to the best of my ability and judgment, this covenant:
I will respect the hard-won technical gains of those wildlife photographers in whose steps I walk, and gladly share such knowledge as is mine with those who follow me on this website, else on Twitter or Linked-In.
I will apply, for the benefit of subscribers, all measures required for the GDPR, avoiding those twin traps of sharing personal data and copyright infringement.
I will remember that although there is an art and skill to wildlife photography, the well-being, sympathy, and understanding of a subject has to outweigh any need for a picture or the chance of a commission.
I will not be ashamed to say "I know not," nor will I fail to call upon others when the skills of another are needed to identify a rare or unusual specimen.
I will respect the privacy of my subjects, for their nest sites and burrows are not disclosed to me that the world may know. Most especially must I tread with care in matters of their conservation. If it is given me to save the life of a subject, all thanks. But it may also be within my power to end its life should it be suffering or posing a serious threat; this awesome responsibility must be faced with great humbleness and awareness of my own frailty. Above all, I must not play God.
I will remember that I must not try to to separate a wild animal from its own nature, but must always respect it for what it is, as its very behaviour can affect our ecology in ways that I may never understand. My responsibility includes these related problems if I am to show that I care adequately for all kinds of wildlife.
I will prevent environmental waste and habitat destruction whenever I can, for prevention is preferable to cure.
I will remember that I belong to a humane society for animal welfare, with obligations towards encouraging others as well as fellow nature lovers; wildlife photographers and bird watchers to do the same.
If I do not violate this oath, may I enjoy life and art; be respected while I live and be remembered with affection thereafter. May I always act so as to preserve the finest traditions of my craft and may I long experience the joy of my photography for as long as the natural world needs myhelp.
Thanks for dropping by. My name is Roger Cox. I'm an amateur wildlife photographer and nature enthusiast living approximately three miles from the City of London in the East End.
I've always had a fascination for t
he natural world. However, my interest in nature photography grew from a concern for
wildlife in a place with a large amount of indifference towards it.
A p
lace, where cats freely roam without bells
on
their collars; foxes are often injured, else killed by cars, and bats constantly struggle to find a quiet, dark crevice to hide in! It's also a place that's home to over three million people, and easy enough to find should you follow any one of a thousand signs on a dozen roads leading straight to the heart of the capital.
Likened to an endless building project, you might think Central London an improbable place for plants and animals to survive. However, it does have its green spots and over the years I've encountered and recorded some unusual wild residents and visitors. All within a five-mile radius of my own front door, and although it remains an ambition of mine to learn more about the lesser known inhabitants of its wild underbelly, I've expanded my interests
since
to include wildlife on farms, nature reserves, green spaces and zoos, as well as local and national parks. As a result
, I created this website,
Wildlife, Nature and Zoo Photography
and despite numerous changes since its launch in 2015, I'm pleased to say that its original threefold purpose has remained the same, i.e. to
urge others to be more mindful and supportive of the wildlife around them; to
reach out to fellow nature photographers for a mutual exchange of ideas and information; to
monetise and share my images enough to make my photography and wildlife interests known.
In itself
, the site is still a work in progress. So if you do experience anything lacking in user-friendliness then do let me know via the "
Contact" button
from the menu bar on the left.
So why not just another portfolio site?
The "natural world", "the enviroment", call it what you will. We all have a duty of care to see to it that by the time we die
, our biosphere at least should be in no worse state than when we first made use of it. Nature photographers especially, since we're the ones with a personal interest in sharing the beauty and importance of every living thing in it. As for how much responsibilty the rest of us take with our life-style choices and the options we have at our disposal, is evident by the impact we're having on our wildlife.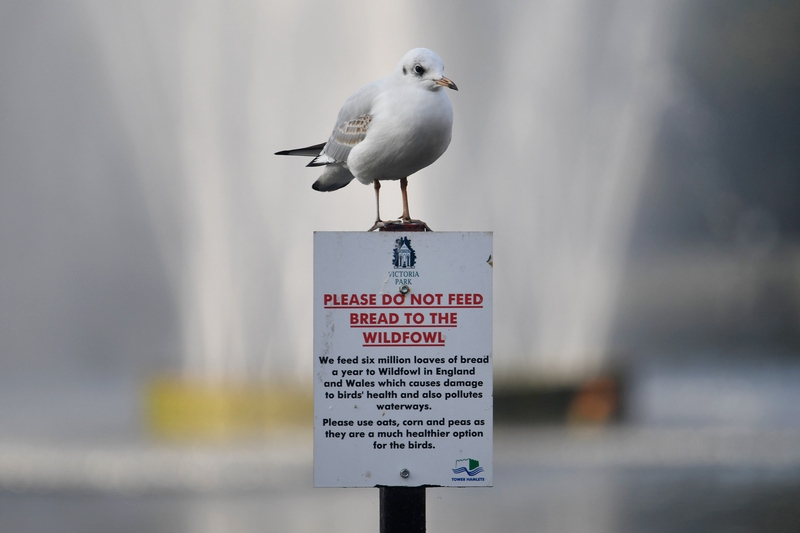 Unfortunately, despite of the
efforts of organisations and trusts, the UK is undergoing a decline in its biodiversity.
As
the demand for jobs, food, fuel and housing continue to rise, the economic pressures for growth and industry that inevitably result in more land use, traffic and pollution is having a detrimental effect on many of our wild plants and animals.
Remarkably, much of our urban and suburban wildlife owes its presence to the actions of ordinary people who are helping to stop some of that decline in a "niche movement" of personal initiatives ranging from bat boxes to bee keeping, as well as the planting of wild flowers in green spaces!
So in a bid to promote the value of nature, it's hoped that this website will interest you enough to join that movement, and show your appreciation and support for those few remaining fragments of the natural world around us.