Help things to improve by telling us what you think.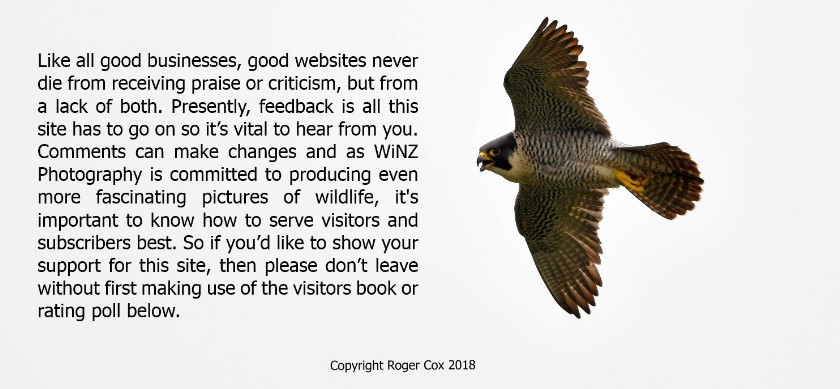 Rating Poll
How would you rate this website?
A) Excellent
B) Good
C) Average
D) Below average
E) Poor
Care to say more? Get in touch via the contact page or send an email, subject: likes and dislikes to roger@winz.photography.
Alternatively, you can spread the word by using one of our social media buttons; share one of your pictures on the
PotM Calendar or add our RSS feed to your website
. Best of all, you can
download the "Words of WiNZdom" booklet
, it's free! All that's asked for in return is that you leave a comment in the visitors book below.
Get Words of WiNZdom here.
Please browse generously by leaving a comment in the Vistor's Book below, thank you.
This site has been commercially hosted since 2015 and is being developed as a personal life-long project that I aim to be proud of. So if you enjoy seeing it updated every month then please consider making a donation. My sincere thanks in advance for helping to ensure the future of this website.